Liquid food transportation – across Europe
We are specialized in the transportation of bulk liquids. The Foodsped team has gained experience in the logistics sector over the last decades and therefore has developed a deep understanding of the market. We deliver outstanding services, safe haulage and on time solutions, which are designed to suit your needs. Our modern fleet and experienced drivers operate across Europe.
Please contact us for any further questions and enquiries. We help you find an individual, flexible and effective logistics solution for your haulage.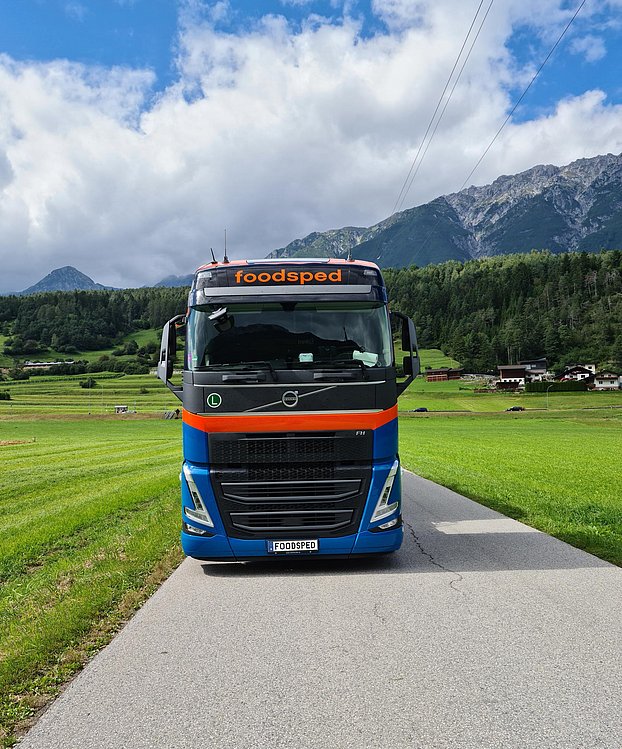 We are your logistics service provider for bulk liquid transportation
We know our responsibilities. That is why a successful business strategy is not our only concern. We want to deliver real tangible benefits for our customers, for our employees and the environment. That is why we operate a modern fleet of tanker trucks and offer advanced trainings for all our team members.
10 reasons for
choosing Foodsped
Your wishes are our command. We dedicate ourselves passionately to our work and offer smooth processes founded on our know-how and your needs. Your goods will be delivered hassle free and on time.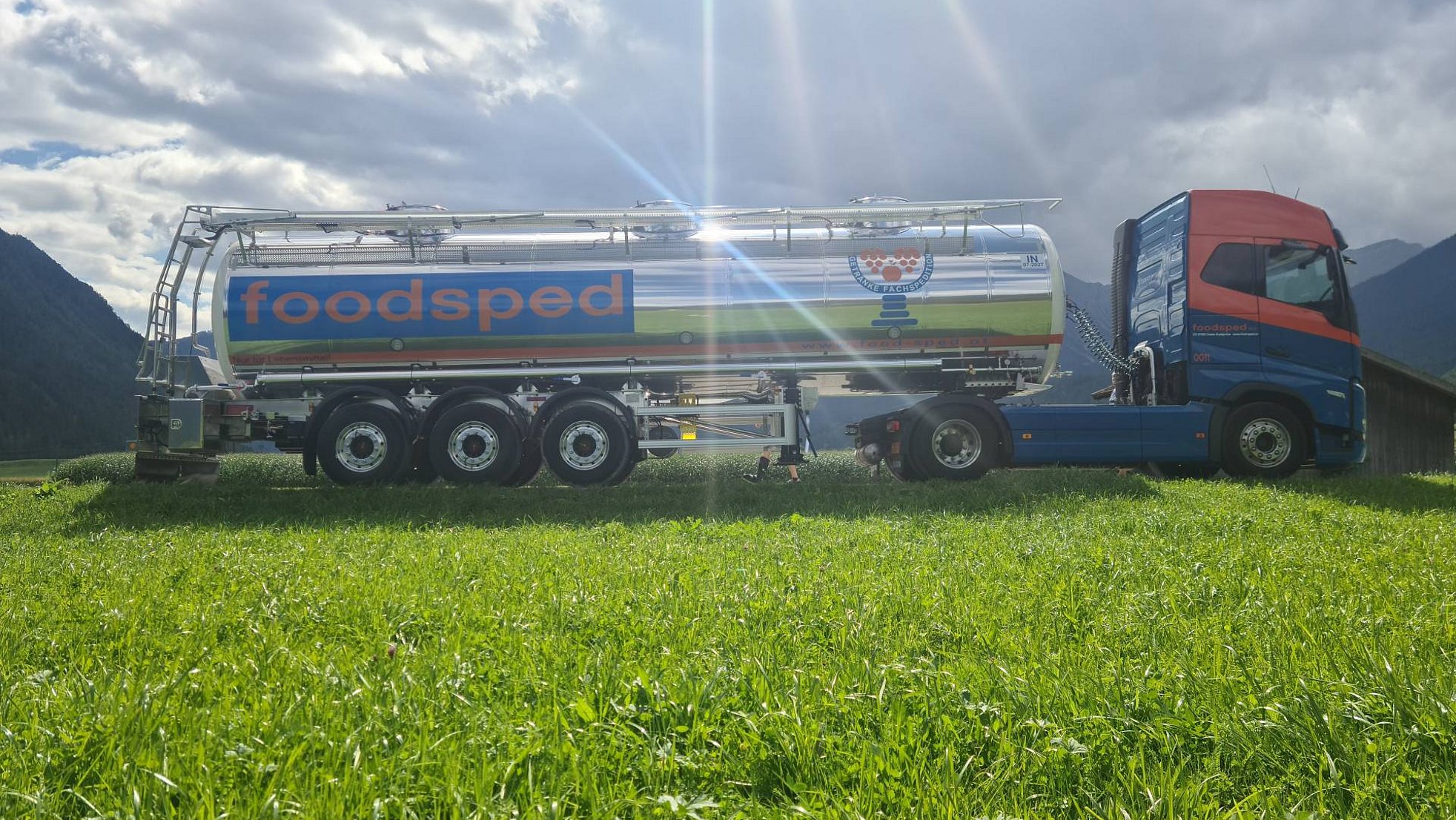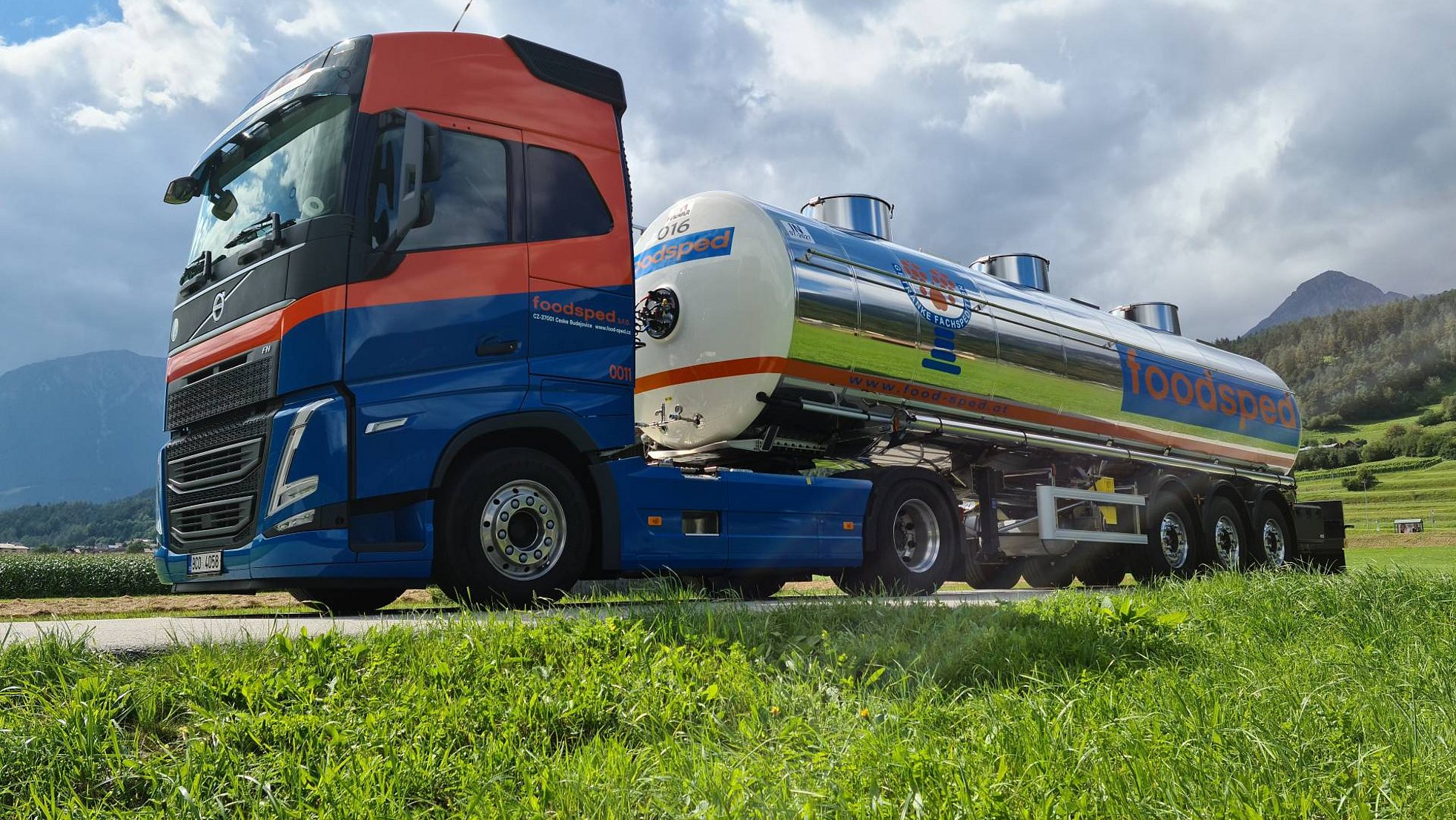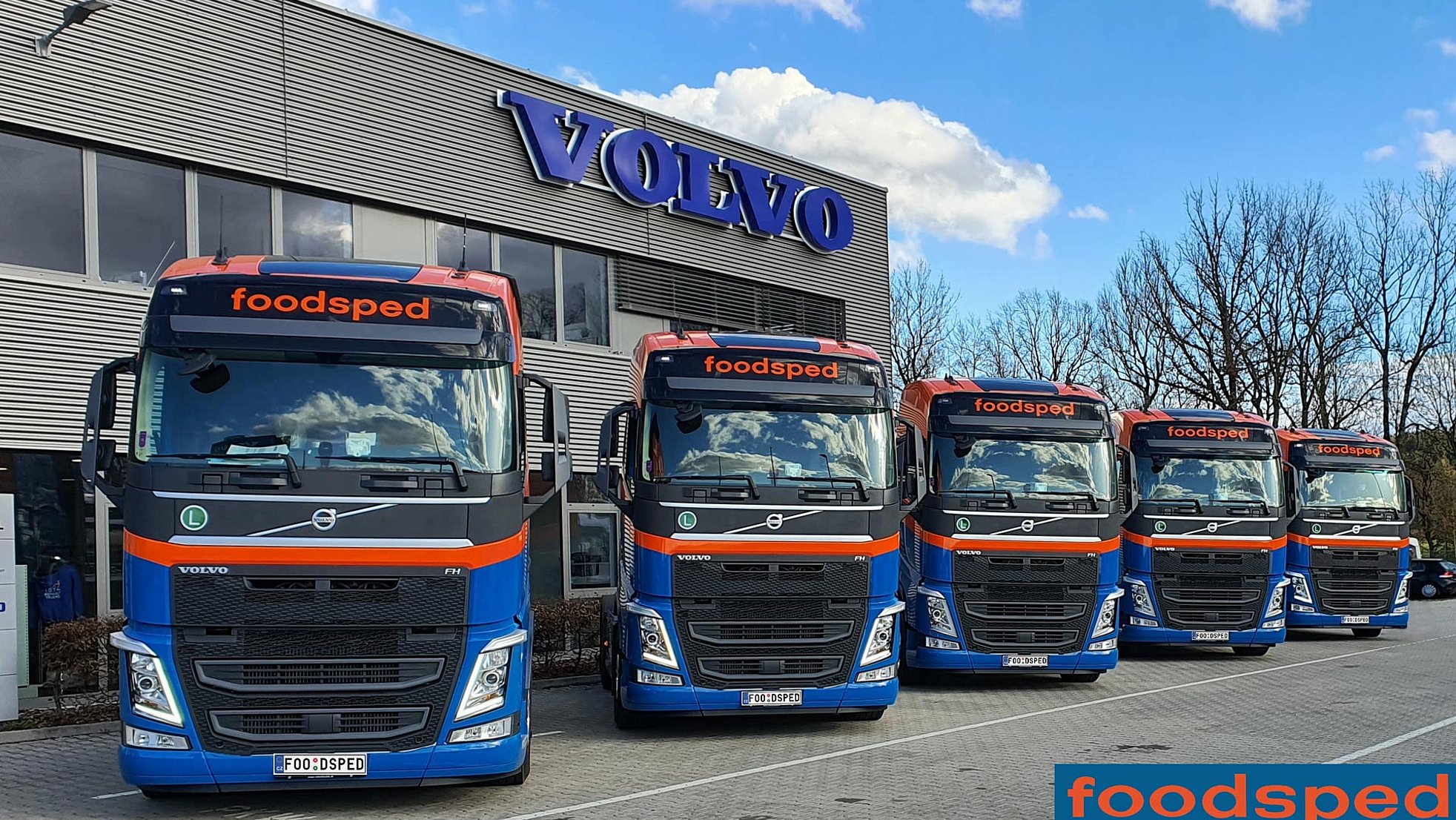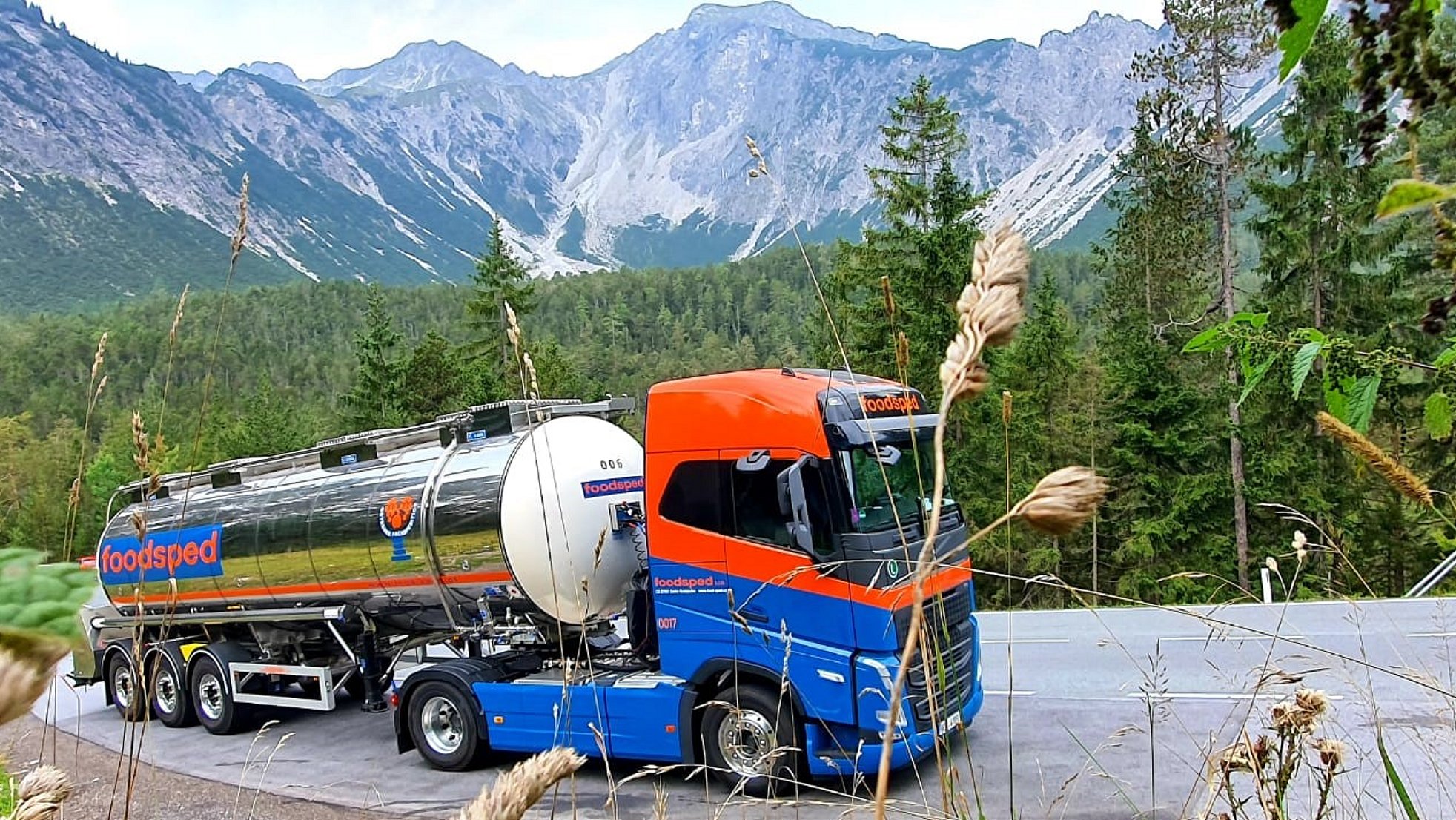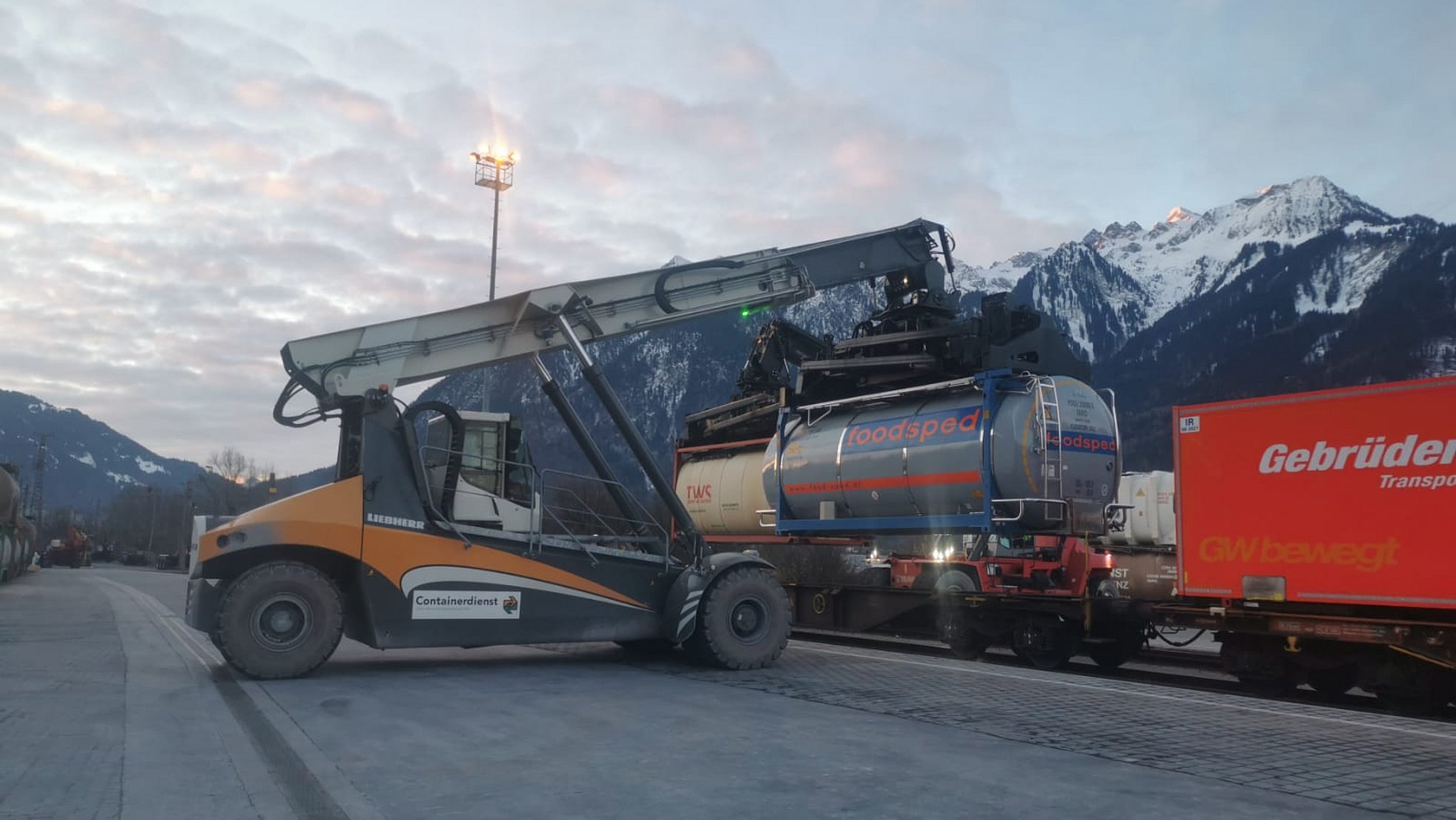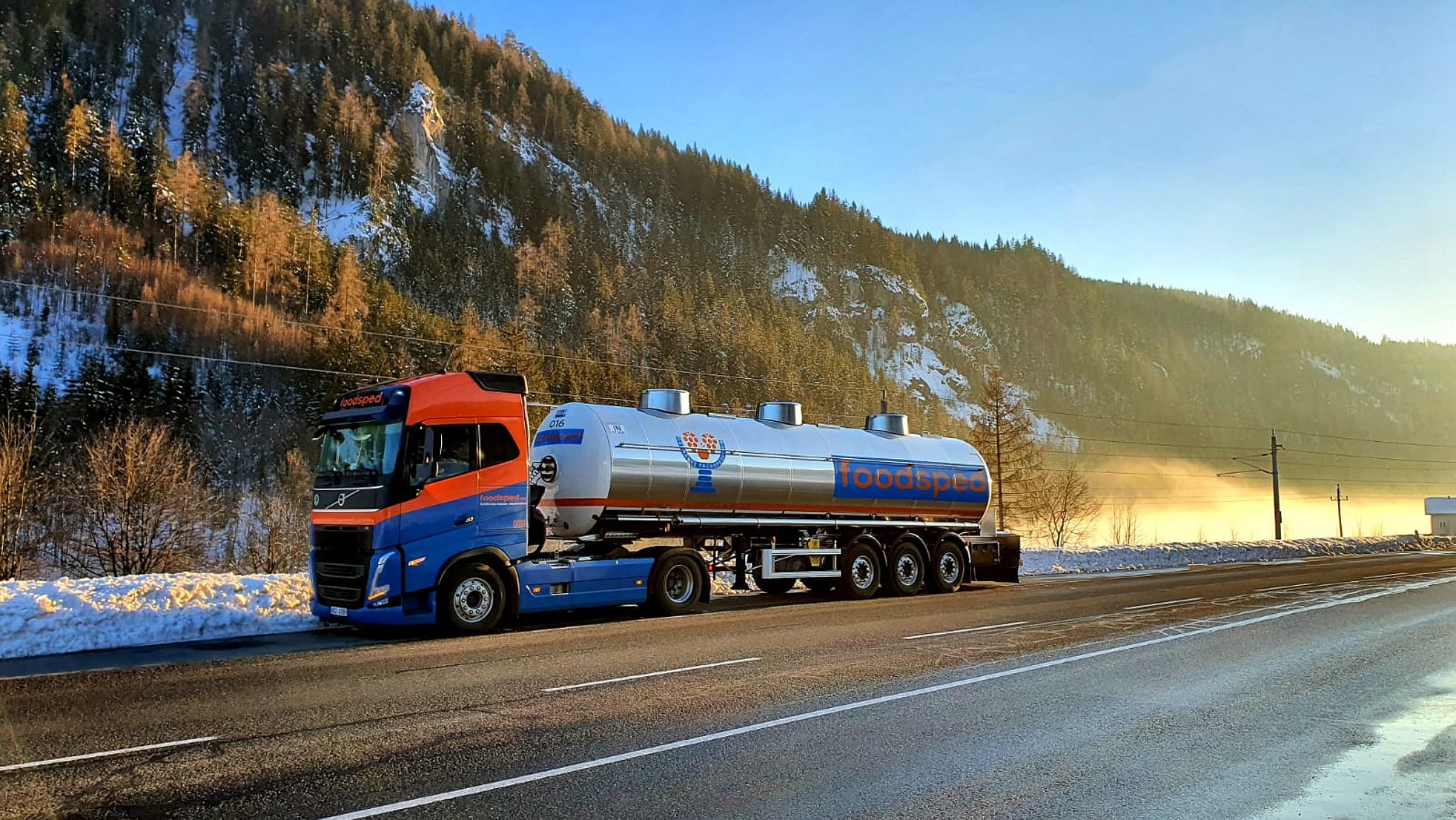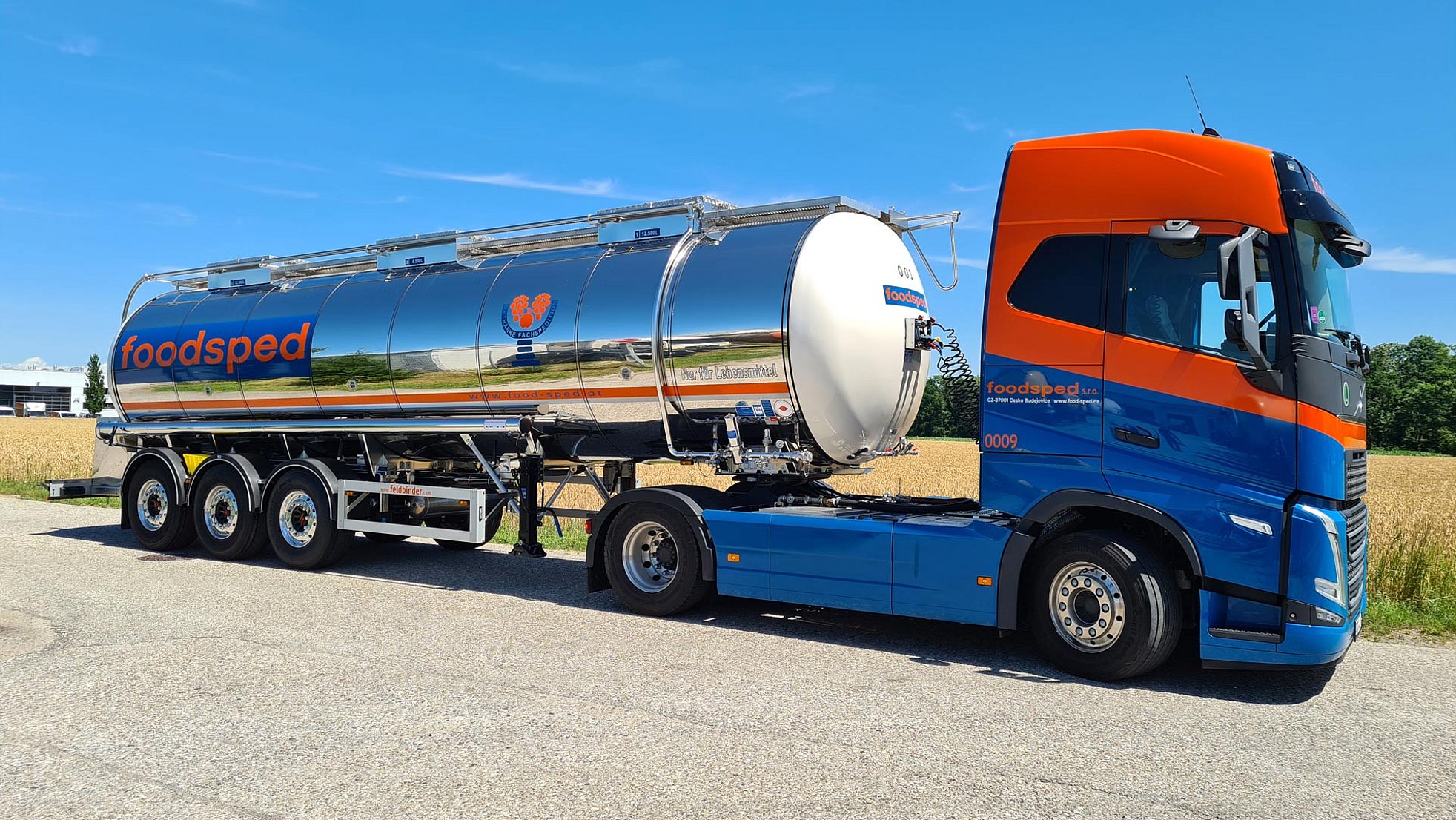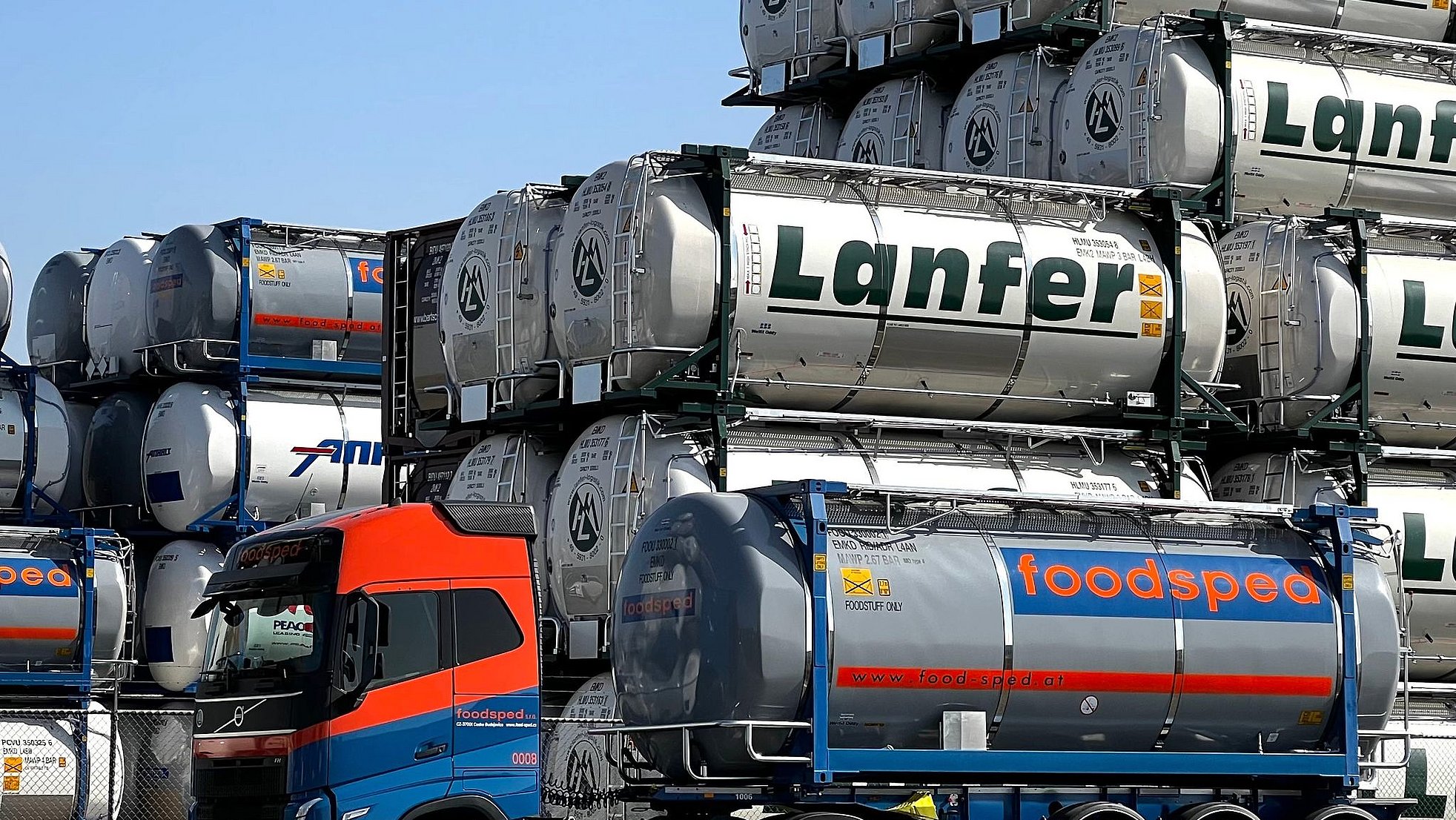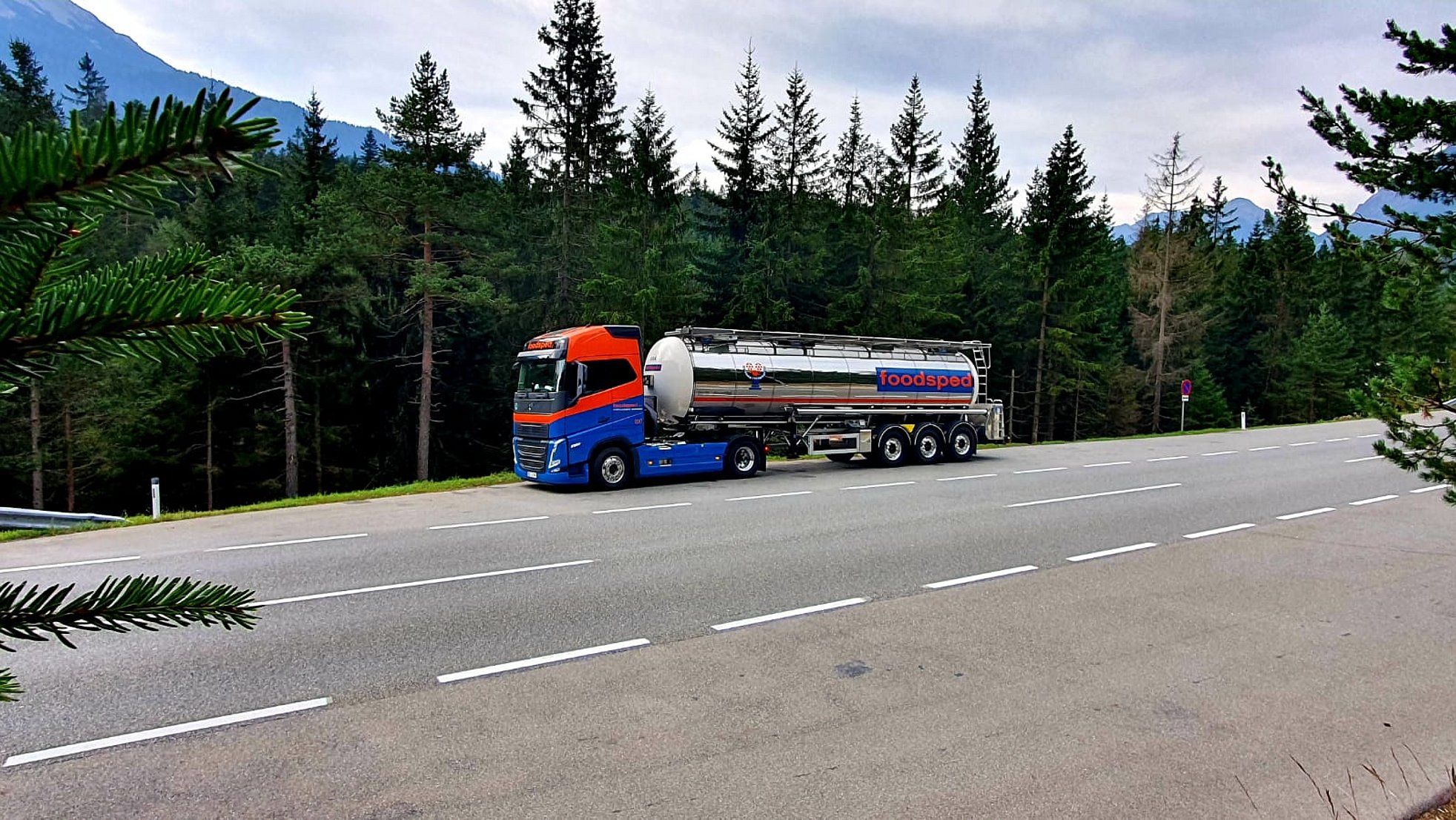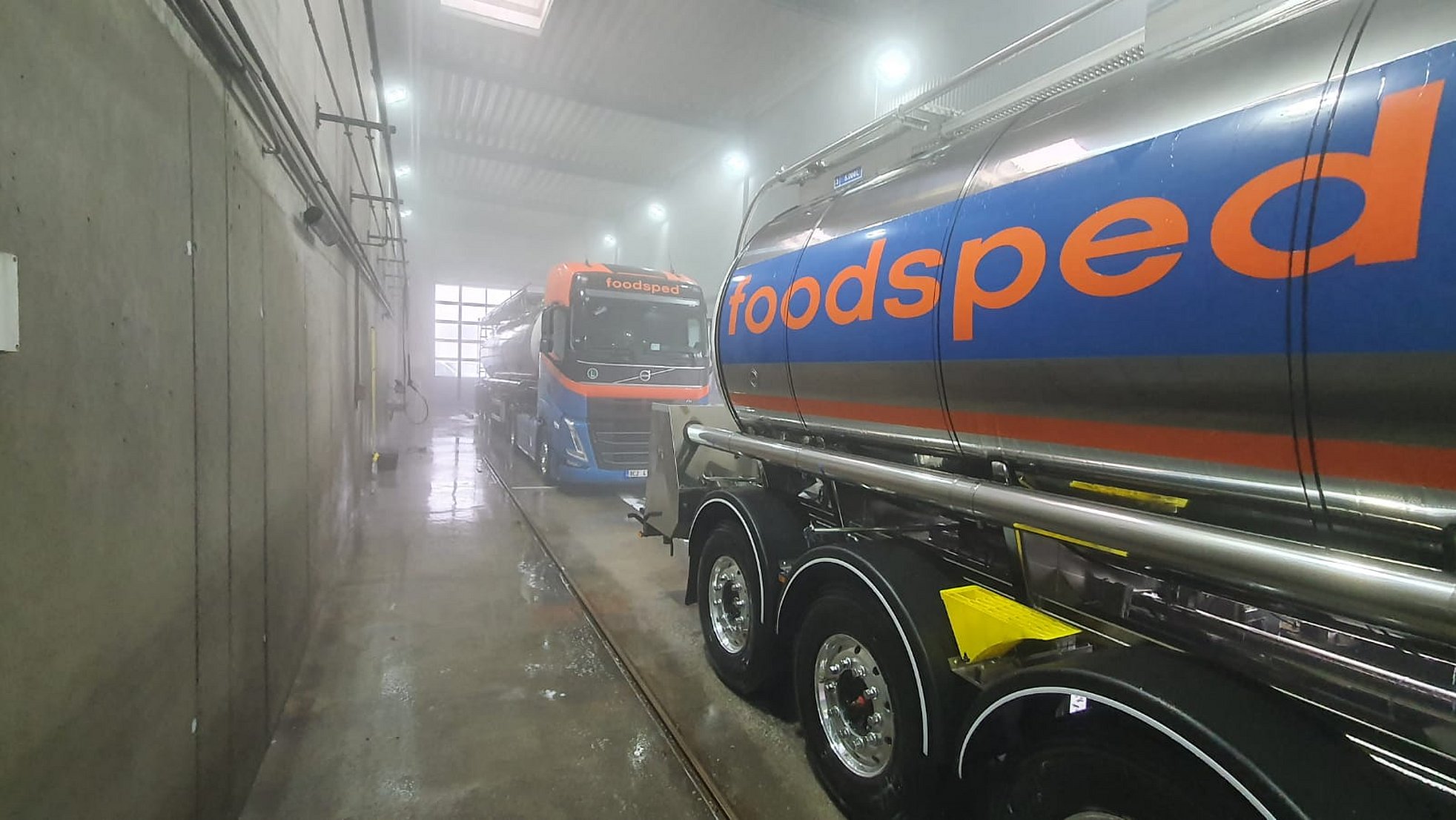 Logistics solutions
for liquid food

Juices
No matter from which fruit they are made or how sweet they may be – we deliver your juices safely to your customers.
Our tanks have various specifications to suit the needs of your product at all times of the year.
Our insulated stainless-steel tankers with modern technical equipment provide the cooling of your liquid foods.
Upon request we also equip our tanker truck with an electric pump to ensure smooth unloading.

Glucose / sugar
Glucose syrup is widely used in the industrial processing of foods.
To guarantee a suitable temperature for the transportation and unloading, our tankers operate with in-transit heating systems and pumps to ensure easy and safe transportation and unloading of the liquid.

Oils and fats
Our bulk liquid tankers are designed to carry plant-based oils and fats – like sunflower, rapeseed and palm oil.
The insulation, in-transport temperature control and heating (tank, piping and pump) guarantee to keep your goods at the right temperature – also in winter.

Dairy
Our tankers are perfectly suitable for the transportation of dairy.
We work according to the highest safety and hygiene standards for the safe, temperature-controlled transportation of bulk food liquids at all times of the year across all over Europe.

Chocolate & cocoa
For the transportation of viscous foods such as chocolate and cocoa specially equipped tank containers are needed.
With in-transit temperature control and heating of pipes and pump the tanker trucks of Foodsped are perfectly suitable and can transport and unload your goods safely at all times of the year.

Wine
The quality of food is connected significantly to the correct transportation.
This is also true for wine.
Our special double walled tank containers can haul full compartments.
We take your wine to its destination – safe and without a loss in quality.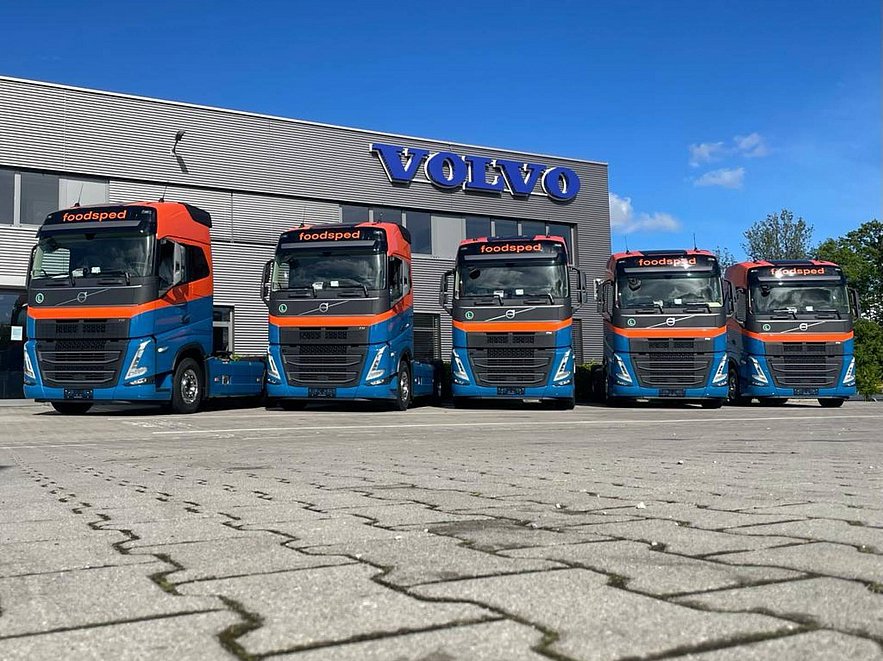 We don't transport on the roads only
Logistics solutions from Foodsped are individual and flexible. The haulage of your goods is carried out tailor-made to your needs. Sometimes even by intermodal means like transportation by rail, truck or barges in our modern tank containers.
find out more